Don't Miss Out on the Mac D 'My Kind of Remix Contest'!
***THIS CONTEST IS NOW CLOSED***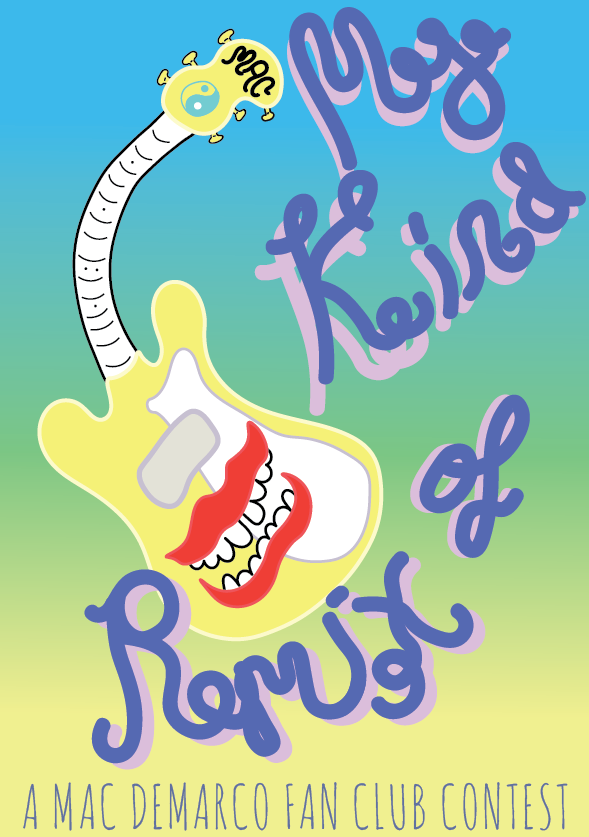 Hey Mac fans! If you haven't heard, we're hosting a friendly competition over at the Mac D Fan Club to get members' creative juices flowing! We've shared some sounds from Mac for them to play with as part of the My Kind of Remix Contest! That's right, all Fan Club members can make music with Mac! Throw them in a blender, send them to the moon, or let them marinate in a sweet wall of reverb.
Deadline for submission is 11:59 ET on APRIL 1, 2022. Winners will be announced on APRIL 30, 2022 on the Fan Club web page and contacted via email. Don't miss out! Head over to the Fan Club and start rocking!
This is an exclusive Fan Club contest only available to Members, so follow the link below to become a Free Fan Club Member if you haven't already!
https://www.macdemarco.com/fanclub/free-membership/
Feeling like a free membership isn't enough to show your Mac appreciation? Become a paying Disciple Member to receive all of the benefits of a free membership, alongside a few exclusive Mac Fan Club gifts from us every year! Hit the link below to make it official!
https://www.macdemarco.com/fanclub/disciple-membership/
The top two winning remix submissions from our Members will be chosen by a panel at Fan Club HQ to win a sweet Mac merch prize and be featured on a digital remix mixtape which will live on the Fan Club web page. The mixtape will also include other submissions that didn't quite make the top two cut.
After signing up for the Fan Club, Members can enter the contest by reading and agreeing to the terms presented when you sign up. Find the agreement and download the stems here: shorturl.at/pzJPV.
Can't wait to hear what you all come up with!