Mac Announces New North American 2016 Tour Dates & Official Fan Club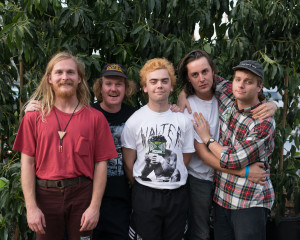 Mac will be touring in May 2016 and hitting up some of the band's favorite cities including plays in NY, SF & LA! Check out all the dates here!
We are also really excited to announce the launch of the Official Mac DeMarco Fan Club. More info here.
The Official Mac DeMarco Fan Club is a community for Mac fans. It's a place where fans can receive the most up to date information on all things Mac related. The Club is operated by Mac, his mother Agnes DeMarco who will be acting as Fan Club secretary, and his manager Michelle Cable. There are will be two types of Membership. Fan Membership is free and Disciple Membership involves a small annual fee and comes with some very special gifts including a fan club ring, newsletter and other perks.